Al Diafah Restaurant
On my birthday ( 29th September 2006 ), hubby took me to Al Diafah Restaurant for breaking fast. The food was great. We ordered Mandy Chicken with Al Diafa Rice, Vegetable Soup, Kabsa Lamb and hubby had his favourite drink, traditional Arabic Coffee or Ghawar ( not sure the spelling ). I don't really like the Ghawar because of its taste. We had our first taste of Ghawar in 2002 in Mecca. During fasting month, they usually serves Ghawar in Masjidil Haram for breaking fast. The taste is a bit spicy. We also had hummus ( made from chickpea) but I did not managed to take the photo as hubby had finished it when I came back from my prayer.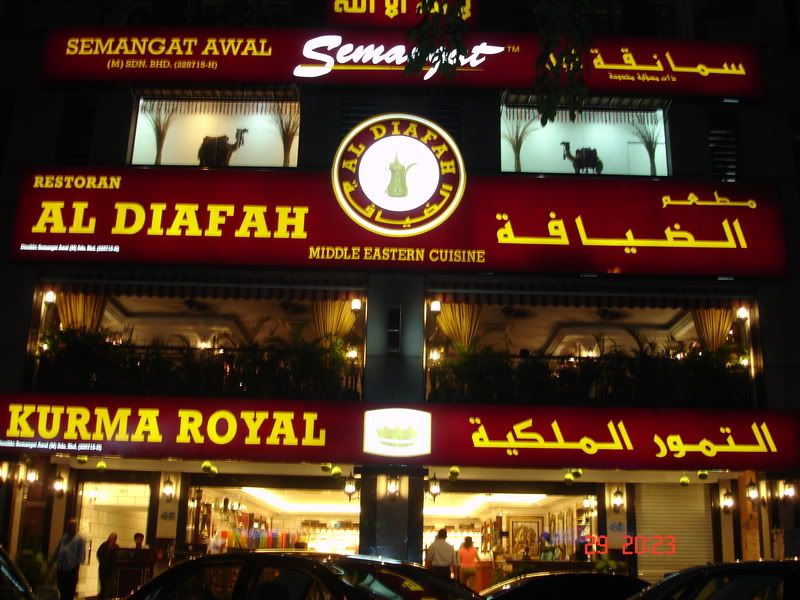 Address : No 43 & 45, Jalan Radin Anum, Seri Petaling, Kuala Lumpur
Tel No : 03-90596237

The dining place is at first floor. The owner of the restaurant is from Jeddah. They also have buffet dinner which is cost at RM45++ per person . As it is a fasting month and I don't think we can eat that much, we opt to have ala carte instead.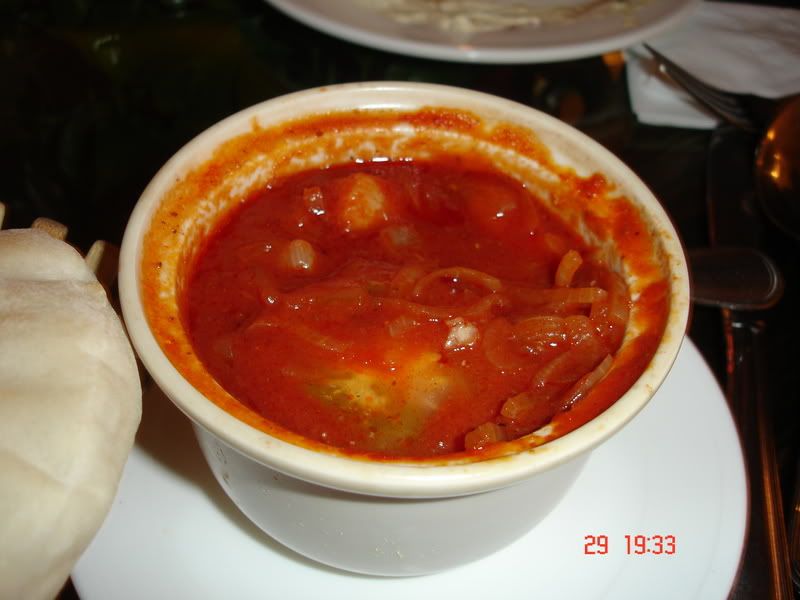 This is the vegetable soup. Inside they have cut onion, tomato and fish fillet. I am not sure why it is called vegetable soup when they have fish fillet inside the soup, but the soup was good.
Mandy Chicken with Al Diafa Rice. This is something like beryani but they called it Al Diafa Rice.
Kabsa Lamb served with rice.